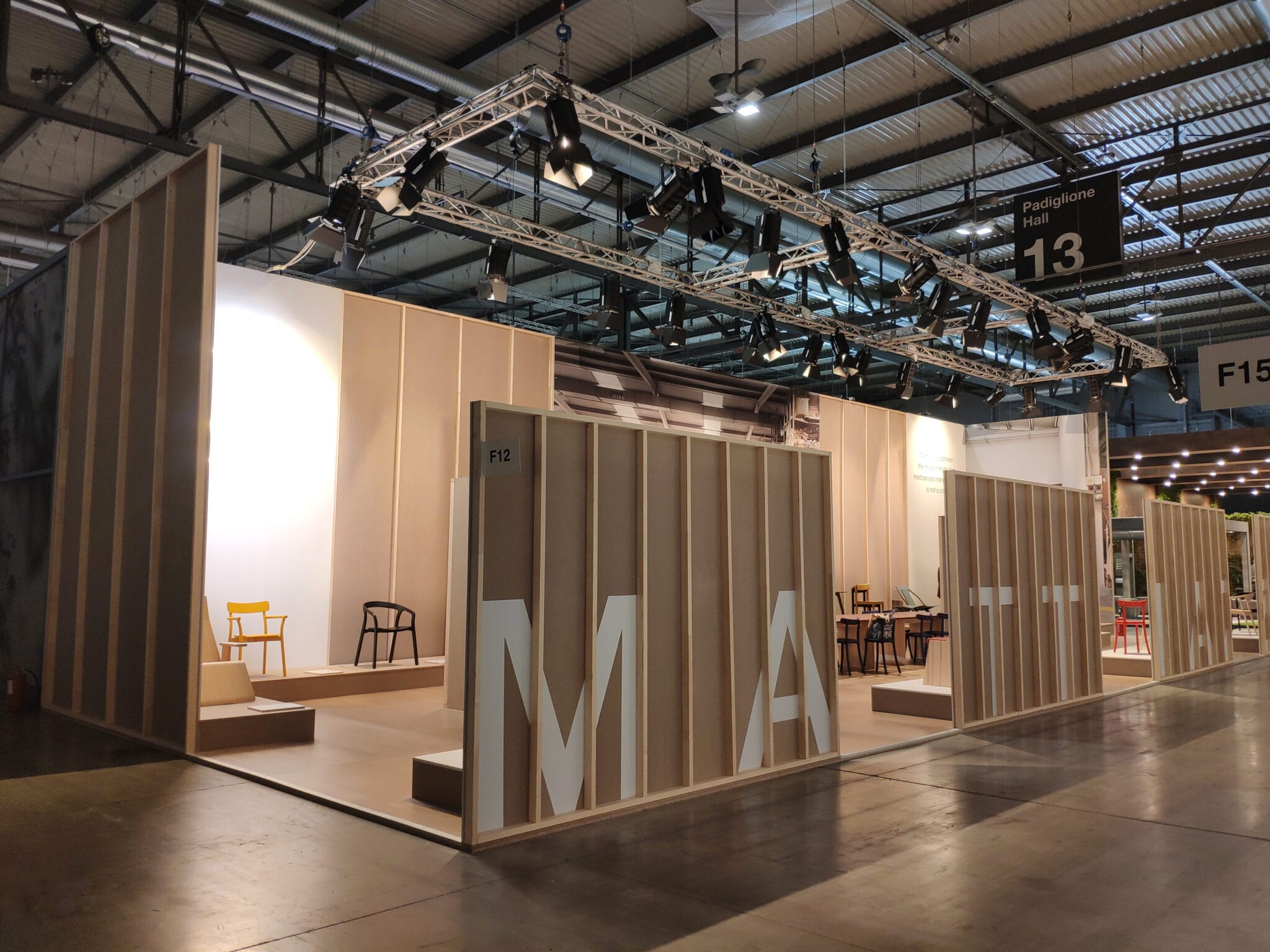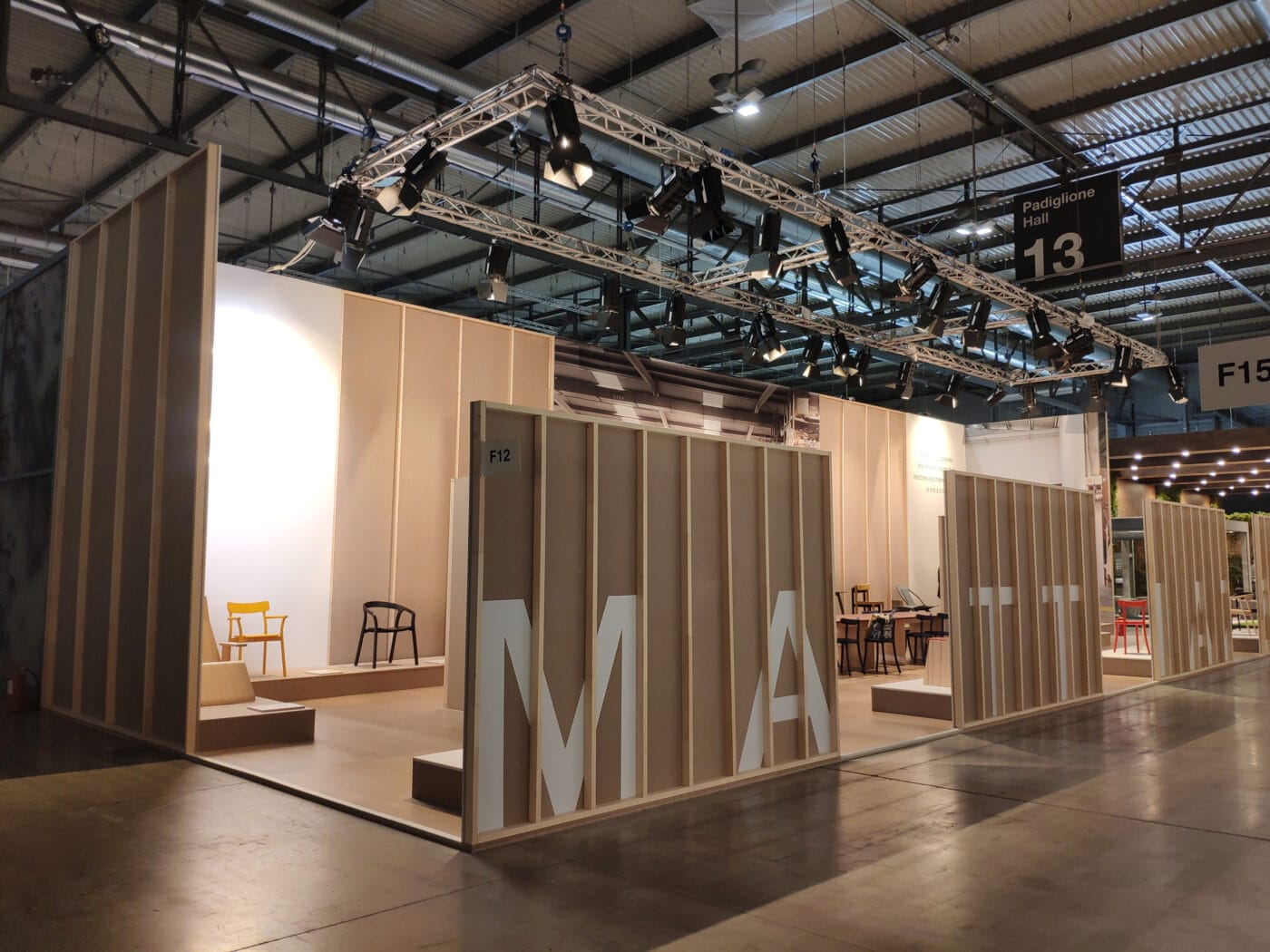 A NEW PERSPECTIVE
—
A talk with the new creative director: Konstantin Grcic
In the image: Salone del Mobile 2022 | S. Project | Stand F12 F16
Interview by courtesy of Cherie Su (Rongji Shop)
C.: Now you have a new identity, the Creative Director of MATTIAZZI. This is the first time you have such cooperation with a brand. Why did you make this decision?
K.G.: Yes, it is the first time I am the creative director of a brand. I have worked in the industry for more than three decades and I have known Mattiazzi for more than ten years. When the former creative directors Sam Hecht and Kim Colin asked me to take over from them, I felt confident about it. My role is not to change everything. Mattiazzi has an authentic story to tell – who they are and what they do … and, of course, there is beautiful collection of products. I will build on what there is and help setting the course for the future. Some interventions will be rather soft, others more radical. It will be an interesting shift of perspective … from working as a designer to working from within the brand.
C.: Could you please introduce the booth of MATTIAZZI which was designed by your studio for the 60th edition of Salone del Mobile? And which part have concerned you more as the Creative Director?
K.G.: The booth at this year's Salone del Mobile is the physical manifestation of our creative direction. Sustainability is the key objective. The stand was designed using simple materials like pine wood and chip board. The architecture is built around a series of functional modules, that can either be re-used or recycled. The other objective is the story telling. I am using large scale photographs to support certain narratives. On the one hand there are images of the Mattiazzi factory in the northern part of Italy. It is important for me to speak about the company, who they are, what they do and how. The pictures of the factory certify the unique workmanship behind Mattiazzi products. Another set of photographs is used in direct relation to the products. To create a visual aura around the products. We have selected a series of architectural images to create a context for the furniture. The photos are about spaces, materials, textures, colours. They create a visual atmosphere that sets the products into a tangible context.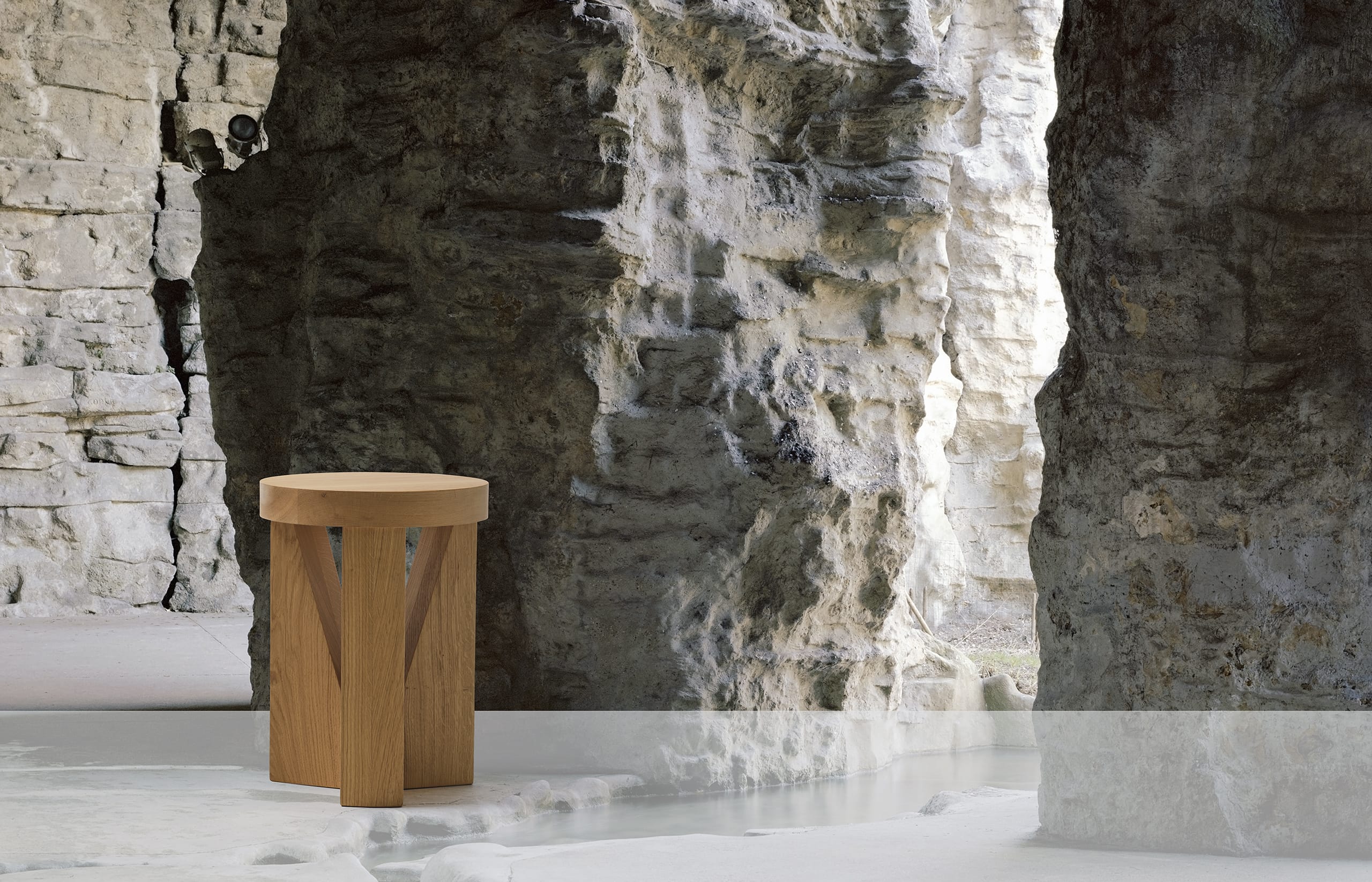 MC20 CUGINO BY KONSTANTIN GRCIC
C.: You collaborate with a multitude of brands around the globe. What makes MATTIAZZI stand out the most? Initially, what was is that got you to cooperate with MATTIAZZI?
K.G.: Mattiazzi are makers … they have a factory to produce their own furniture. It may sound obvious, but it isn't. It is very rare to have brand and factory under one roof, but it really makes all the difference during the process of developing new ideas.
C.: Besides your design, what is your favorite collection of MATTIAZZI? And why?
K.G.: I like the ZAMPA chair by Jasper Morrison, a very beautiful and comfortable chair for everyday life. It is simple, but full of charm and character – I am using them in my own house. My other favorite is UNCINO by the Bouroullecs for its fragile elegance and digital aesthetic.
C.: As the Creative Director, what new things do you want to bring to MATTIAZZI? What's the plan for the near future?
K.G.: I will try to assist Mattiazzi in making the right strategic decisions for the coming years. The primary objective is to grow Mattiazzi as a premium design brand. This needs to be done with a lot of attention and care.
MC22 FILO BY RONAN & ERWAN BOUROULLEC
TO VIEW THE CAPTURED MOMENTS OF OUR EXHIBITION AT THE 60TH EDITION OF SALONE DEL MOBILE CLICK HERE.