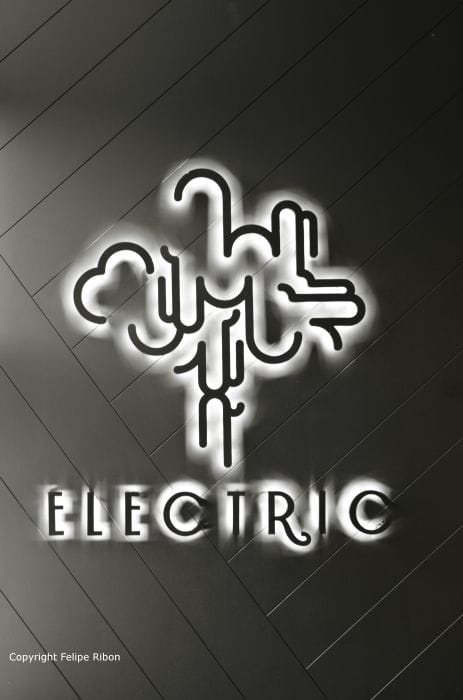 BRANCA FINDS A PLACE IN THE NEW, COOL CULTURAL PLATFORM ELECTRIC IN PARIS.
DESIGNED BY MATHIEU LEHANNEUR,
IN COLLABORATION WITH ARCHITECT ANA MOUSSINET,
ELETRIC NEVER SLEEPS.
ELECTRIC IS A SPACE DEDICATED TO THE LOVERS OF MUSIC,
FOOD AND FUN. IT HAS AN AMAZING BALLROOM VIEW OVER PARIS,
LED LIGHTS, A CANOPY OF SOUND SUSPENDED BETWEEN
HEAVEN AND EARTH AND MONUMENTAL ELECTRICAL
BRAIDS EMERGING LIKE PITCH BLACK TREES.
MATHIEU LEHANNEUR SAYS:
"IF ALICE IN WONDERLAND HAD LIKED ROCK THIS
IS WHERE SHE WOULD HAVE SPENT HER DAYS AND NIGHTS"…
AND BRANCA FEELS EASY TOO.