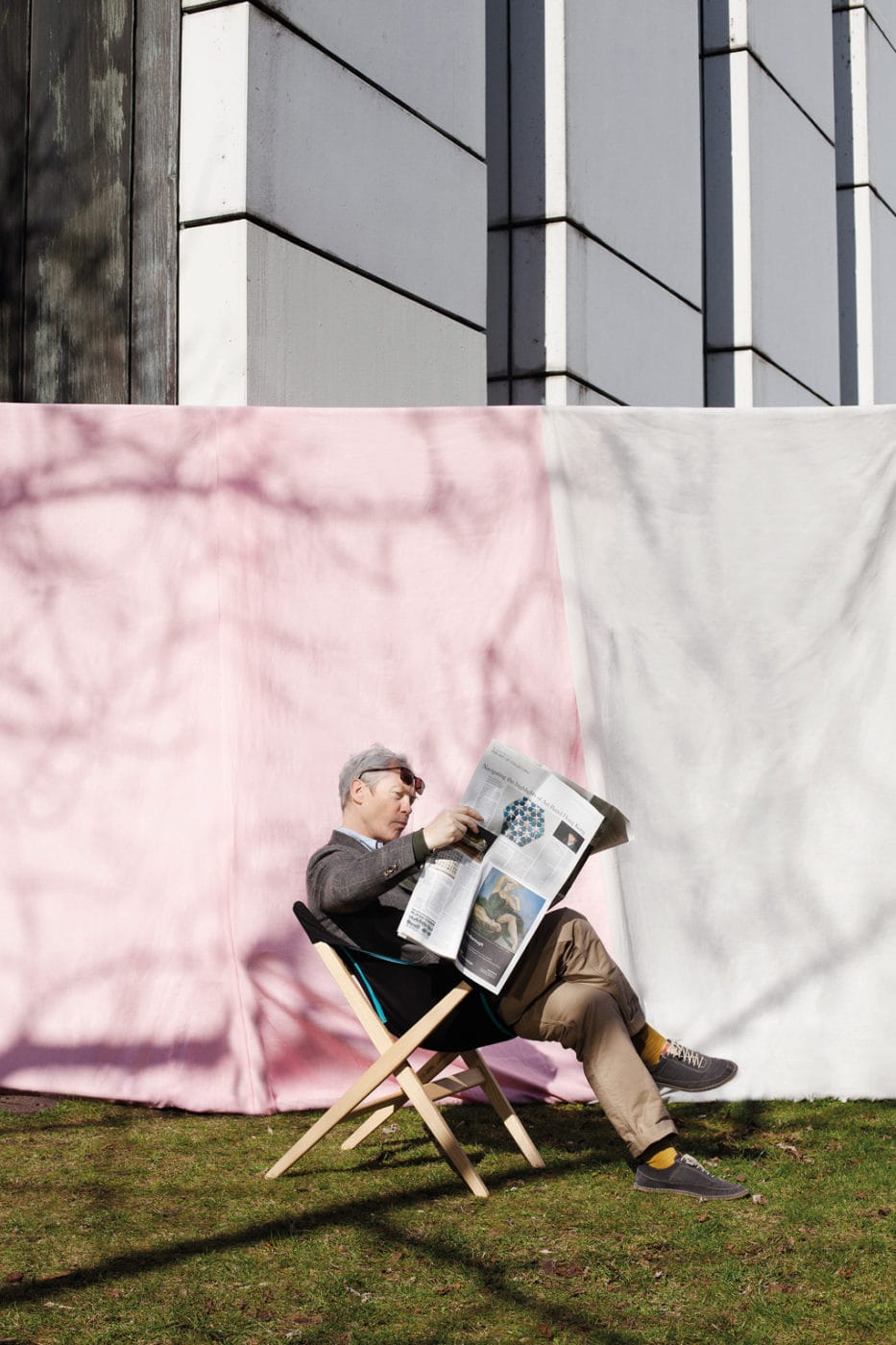 JASPER MORRISON
Jasper Morrison was born in London in 1959, and graduated in design at Kingston Polytechnic Design School, London and the Royal College of Art for postgraduate studies. in 1984 he studied at Berlins HDK on a scholarship. In 1986 he set up an office for design in London. His work was included in the Documenta 8 Exhibition in Kassel in 1987, for which he designed the Reuters News Centre. The following year he was invited to take part in "Sesign Werkstadt", a part of the "Berlin, cultural city of Europe" program, where he exhibited "Some New Items for the House, part I" at the Daad Gallery.
He then began designing products for SCP in London, the german door handle producer FSB, the office furniture company Vitra, and the italian furniture producer Cappellini. In 1989, he began collaboration with Vitra with the exhibition Some New Items for the Home, Part II, at Milan's Furniture Fair. He went on to form Utilism International with Andreas Brandolini and Axel Kufus, providing exhibition design and town planning services. In 1994 Jasper began a consultancy with Üstra, the Hanover transport authority, designing a bus shelter and then the new Hanover tram. Further collaborations began in this period with projects for the Italian companies Alessi, Flos and Magis, and the German porcelain manufacturer Rosenthal.
In the 2000s Jasper worked on a project for Rowenta to design a set of kitchen appliances, and he began consultancies with Muji, Samsung, Ideal Standard and Established & Sons. In 2006 he collaborated with Japanese designer Naoto Fukasawa on the exhibition Super Normal at Axis Gallery, Tokyo. It was followed by a book and toured to London, Milan, Helsinki and New York. This exhibition inspired the opening of the Jasper Morrison Shop beside his London studio in 2008. The Shop presents an exhibition each year during London Design Festival. Since 2010 Jasper has collaborated with Spanish companies Camper, Kettal and Andreu World, and US companies Maharam and Emeco. He is art director of Swiss electronics company Punkt. In 2014 he designed the furniture for the extension to Tate Modern, more than ten years after working on the opening of the museum with the architects Herzog & de Meuron. Jasper Morrison Ltd currently has offices in London, Tokyo and Paris.