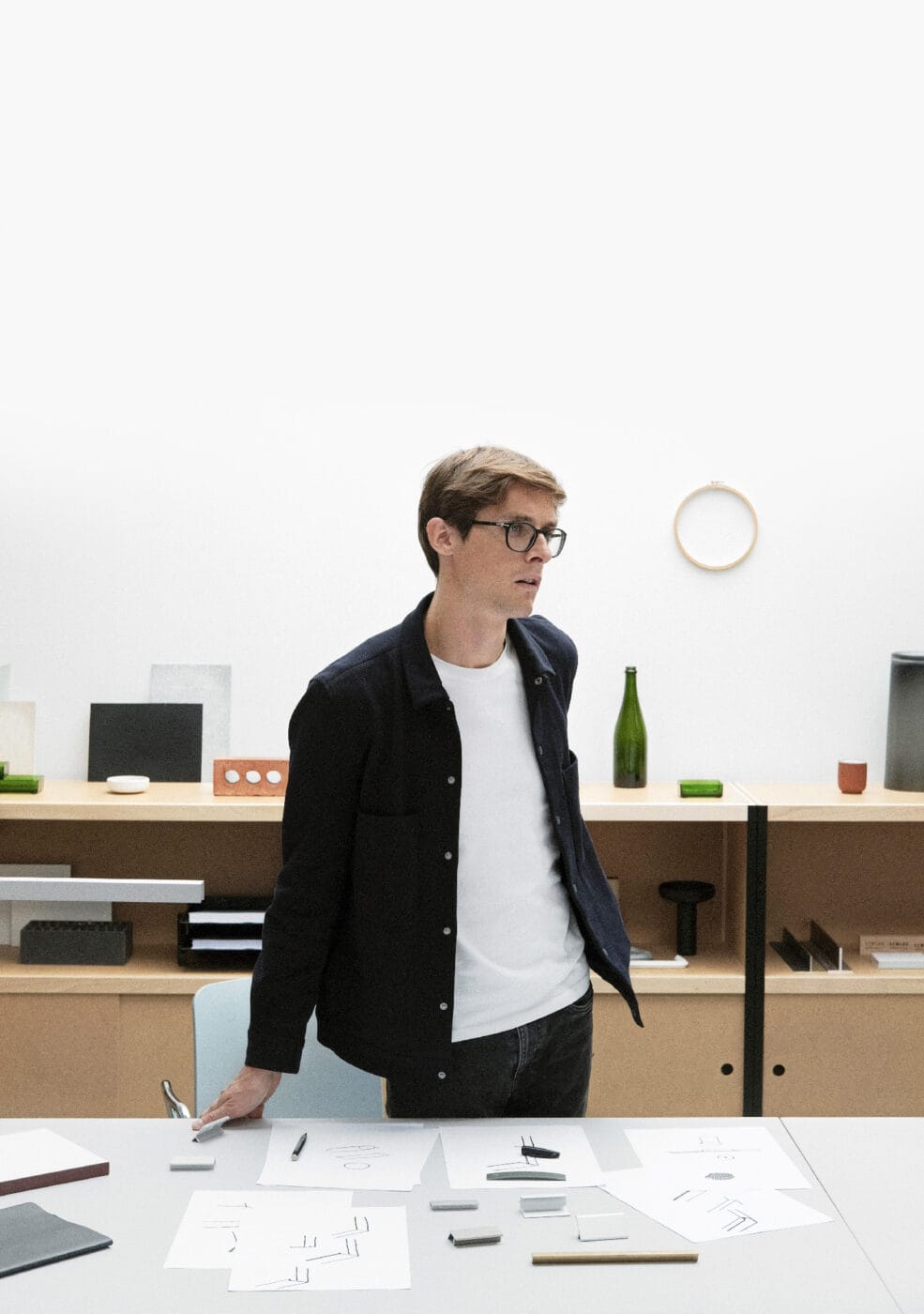 JULIEN RENAULT
With a fascination for industrial standards, Julien Renault is inspired by the beauty found in
everyday objects and the traces of manufacturing processes. Based in Brussels, he develops
furniture and objects for brands such as Hem, Lapeyre, Cruso and Kewlox. Additionally, his studio engages in works of creative direction and photography for various design brands and designers.
His sensibility has been moulded through his experiences. Julien trained as an industrial designer in ESAD Design & Art School. He worked at Studio Bouroullec in Paris after obtaining his Master in Product Design at ECAL in Lausanne (2009). Soon after, he moved to Brussels to set up his studio.