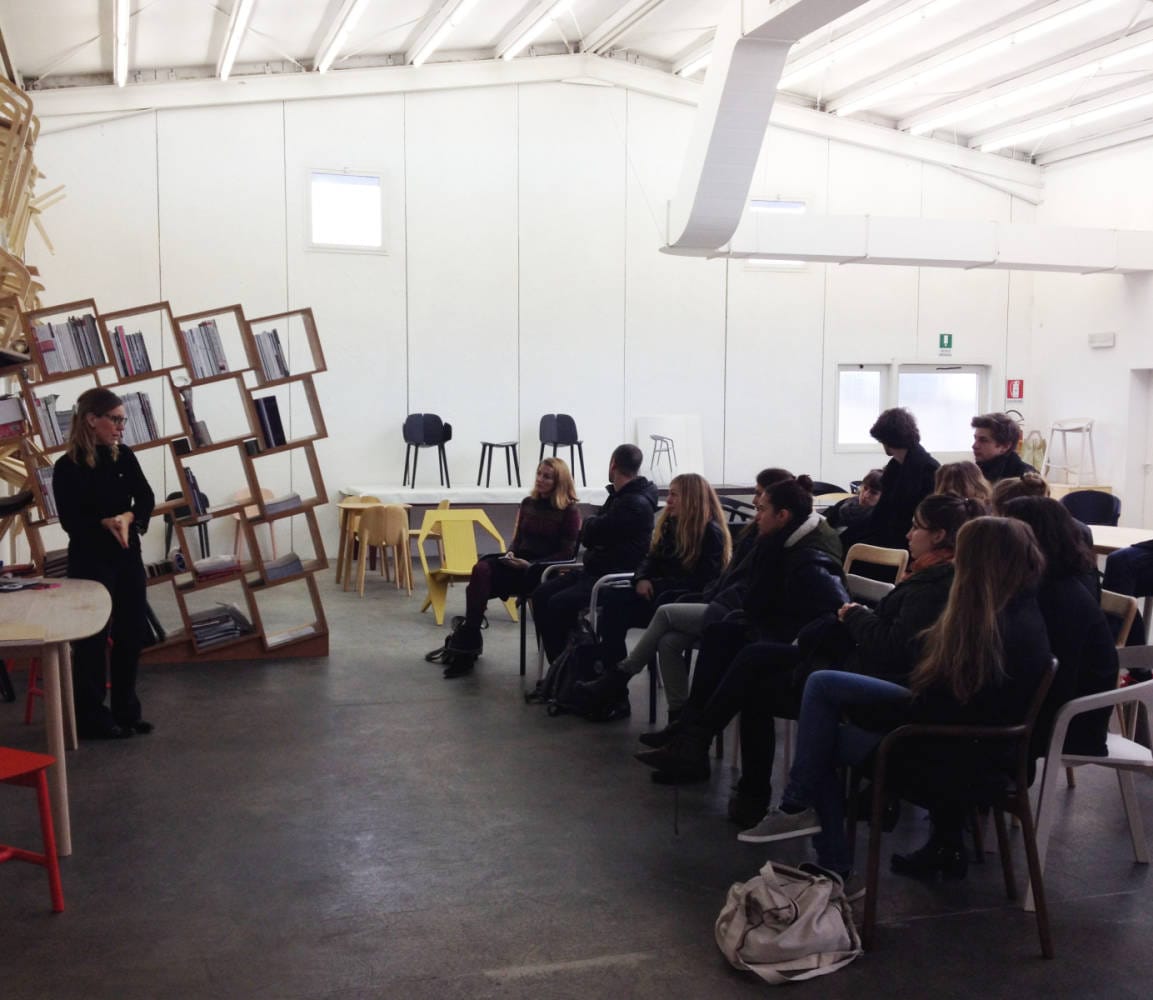 SPECIAL GUESTS
IN MATTIAZZI
HEADQUARTERS
TODAY IS A SPECIAL DAY FOR MATTIAZZI.
IN THE MORNING THE HEADQUARTERS OF SAN GIOVANNI AL NATISONE
WILL HOST A CLASS OF STUDENTS COMING FROM THE LUCERN SCHOOL OF ART AND DESIGN.
IT'S A HONOUR FOR THE COMPANY TO TELL ITS PASSION
FOR WOOD AND ITS ROOTS TO THESE YOUNG PEOPLE WHICH WILL BE THE DESIGNERS OF THE FUTURE.
HERE SOME PHOTOS OF THE DAY WITH THEM.