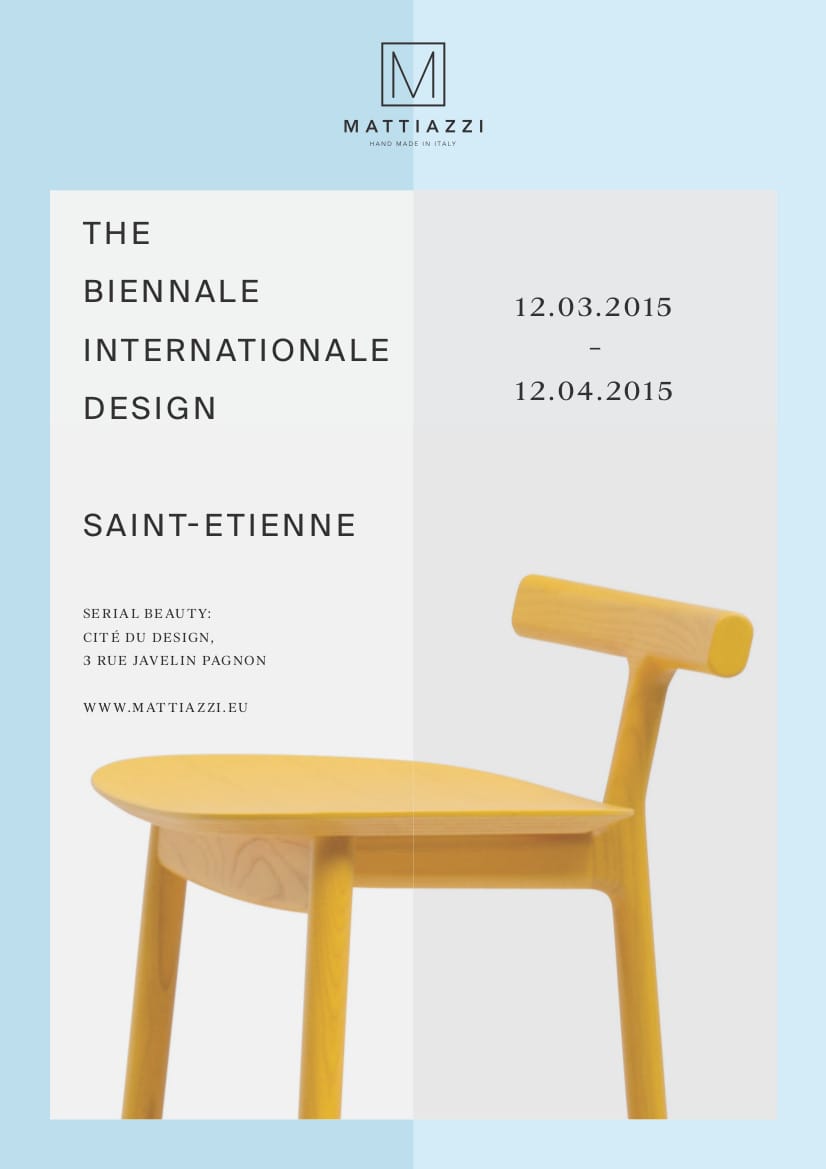 THE BEAUTY OF DESIGN WITH MATTIAZZI AT
"THE BIENNALE INTERNATIONALE DESIGN
SAINT-ETIENNE" 2015
FROM 12 MARCH TO 12 APRIL 2015 MATTIAZZI WILL TAKE PART TO
THE 9TH EDITION OF THE BIENNALE INTERNATIONALE DESIGN
IN SAINT ÉTIENNE (FRANCE) IN THE EXHIBITION "SERIAL BEAUTY",
ORGANIZED BY THE CITÉ DU DESIGN.
AMONG THE INDUSTRIAL DESIGN BEAUTIES YOU WILL HAVE THE CHANCE
TO SEE THE RADICE CHAIR DESIGNED BY SAM HECHT FOR MATTIAZZI,
ONE OF THE SELECTED OBJECTS THAT WILL BE SHOWN IN THIS EXHIBITION,
EXPLAINING HOW DESIGNERS AND INDUSTRIALISTS
ARE ESCAPING FROM ANONYMOUS CONSUMERISM TO CONSTRUCT
A NEW ETHICS OF THE PRODUCT AND A NEW INDUSTRIAL CULTURE.
A FORWARD-LOOKING, INNOVATIVE AND INTERNATIONAL OPPORTUNITY. DON'T MISS IT!
CITÉ DU DESIGN
3, RUE JAVELIN PAGNON
42000 SAINT-ÉTIENNE (FRANCE)