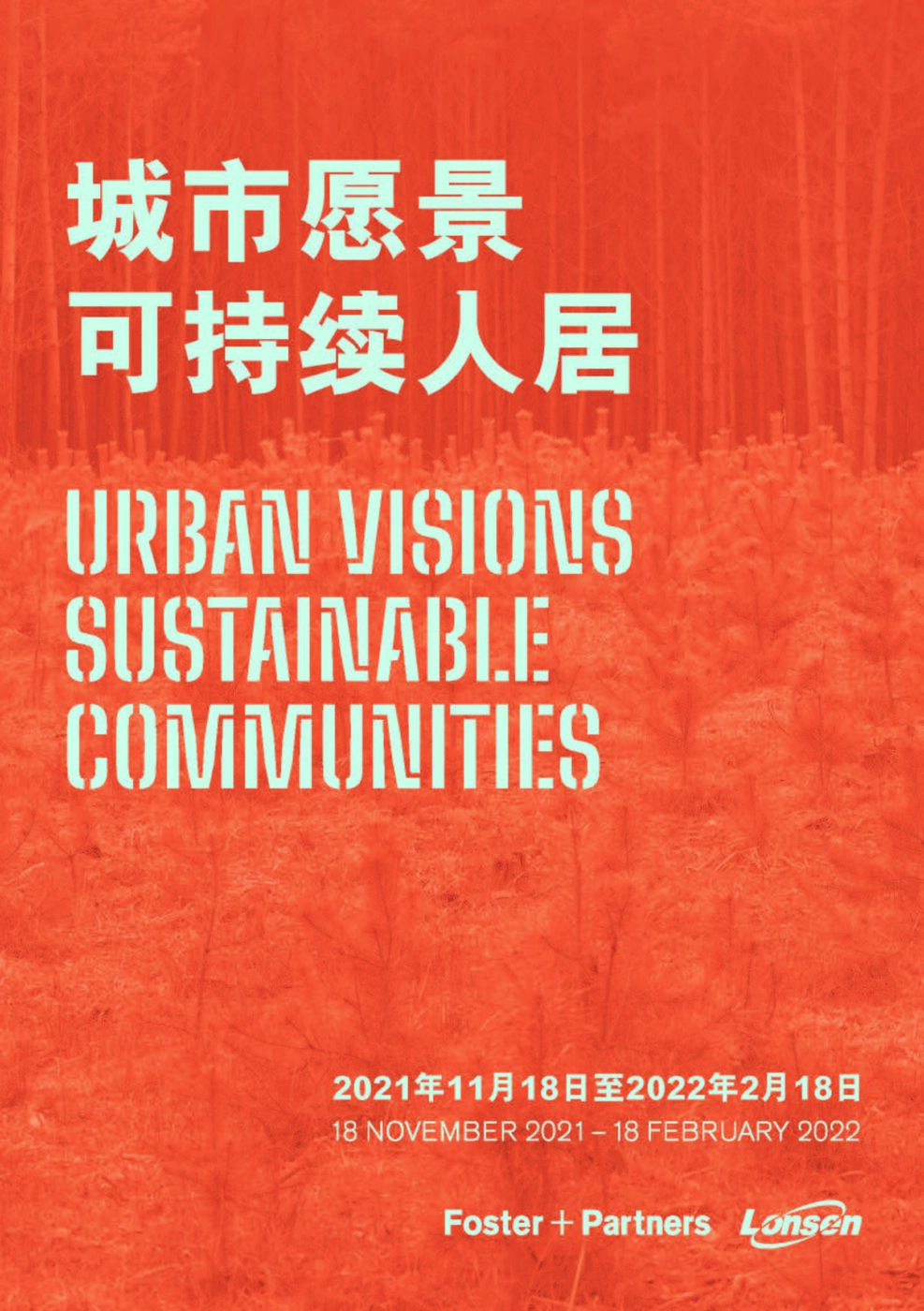 URBAN VISIONS
SUSTAINABLE COMMUNITIES
Foster + Partners Exhibition
Shanghai
Urban Visions: Sustainable Communities, a major exhibition about the work of Foster + Partners, will be held at Xintai Warehouse in Shanghai from 18 November 2021 to 18 February 2022. The show features a wide range of the practice's work over several decades highlighting the variety and depth of projects that demonstrate its sustainable approach to design. From city masterplans to the work of the practice's industrial design team, projects across the world are illustrated through models, photos and videos, including the masterplan for the Shanghai Bund, Suhe Centre in Suzhou Creek, and the Yuexiu Global Financial City.
The exhibition is divided into city scale, workplace, mobility, living, social spaces, industrial design, and future habitat. The exhibition offers visitors a unique insight into the works of the studio, in which architects, engineers and other specialists work closely together to design prosperous, socially enriching projects capable of evolving to meet future needs.
Foster + Partners' design philosophy has always been underpinned by the acknowledgment that the design of the built environment must be generated by the needs of people, be respectful of the existing built fabric, cater to the local economy, and above all, be sustainable.
LEVA chair by Foster + Partners for Mattiazzi is also present during the exhibition. Mattiazzi has always taken great care to responsibly source wood and sustainably create furniture with the most thoughtful designers. Low-impact production was central in the design process in this collaboration with Foster + Partners.
LEVA chair is designed to reduce the amount of waste generated during its creation. Any timber discarded during the manufacturing process is used to fuel the heating system at the factory, while machines use the electricity from the photovoltaic panels on the factory roof. Foster + Partners has completed a comprehensive life cycle assessment (LCA) of our LEVA chair, as part of the practice's first Environmental Product Declaration (EPD).
OPENING DATES
19.11.2021 – 18.02.2022
10:00 – 18:00 (check in before 17:00)
closed on Mondays and public holidays
EXHIBITION VENUE
Xintai Warehouse,
No.77 North Shanxi Road,
Jing'an District, Shanghai
In response to the requirements of Covid-19 prevention and control,
admission to Urban Visions: Sustainable Communities Exhibition is by timed entry only.
Number of visitors are limited, and reservations can be made 7 days in advance (including the day).