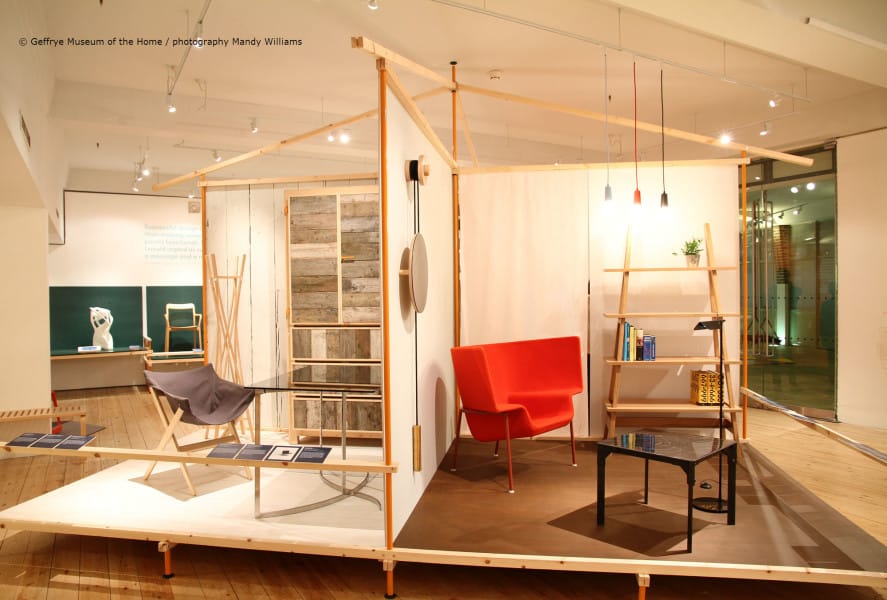 USEFUL + BEAUTIFUL:
CONTEMPORARY
DESIGN
FOR THE HOME
BRANCA AND FIONDA ARE TWO OF AROUND 50 DESIGN
EXHIBITS INCLUDED IN THE SHOW ORGANIZED BY THE
GEFFRYE MUSEUM IN LONDON (29 APRIL- 25 AUGUST 2014).
THE GEFFRYE FOCUSES ON THE URBAN LIVING ROOMS
AND GARDENS OF THE ENGLISH MIDDLE CLASSES TO SHOW
HOW HOMES HAVE BEEN USED AND FURNISHED
OVER THE PAST 400 YEARS, REFLECTING CHANGES IN SOCIETY AND BEHAVIOUR.
THE SPECIAL EXHIBITION EXPLAINS HOW MUCH
DESIGN INFLUENCES THE LOOK OF OUR HOMES AND HOW
DESIGNERS RESPOND TO ISSUES SUCH AS EFFICIENCY,
SUSTAINABILITY, DURABILITY, USEFULNESS AND BEAUTY.
USEFUL + BEAUTIFUL BRINGS TOGETHER RECENT WORKS
BY BOTH FRESH NEW TALENTS AND WELL-ESTABLISHED INDUSTRY FIGURES
SUCH AS JASPER MORRISON AND SAM HECHT/ INDUSTRIAL FACILITY.